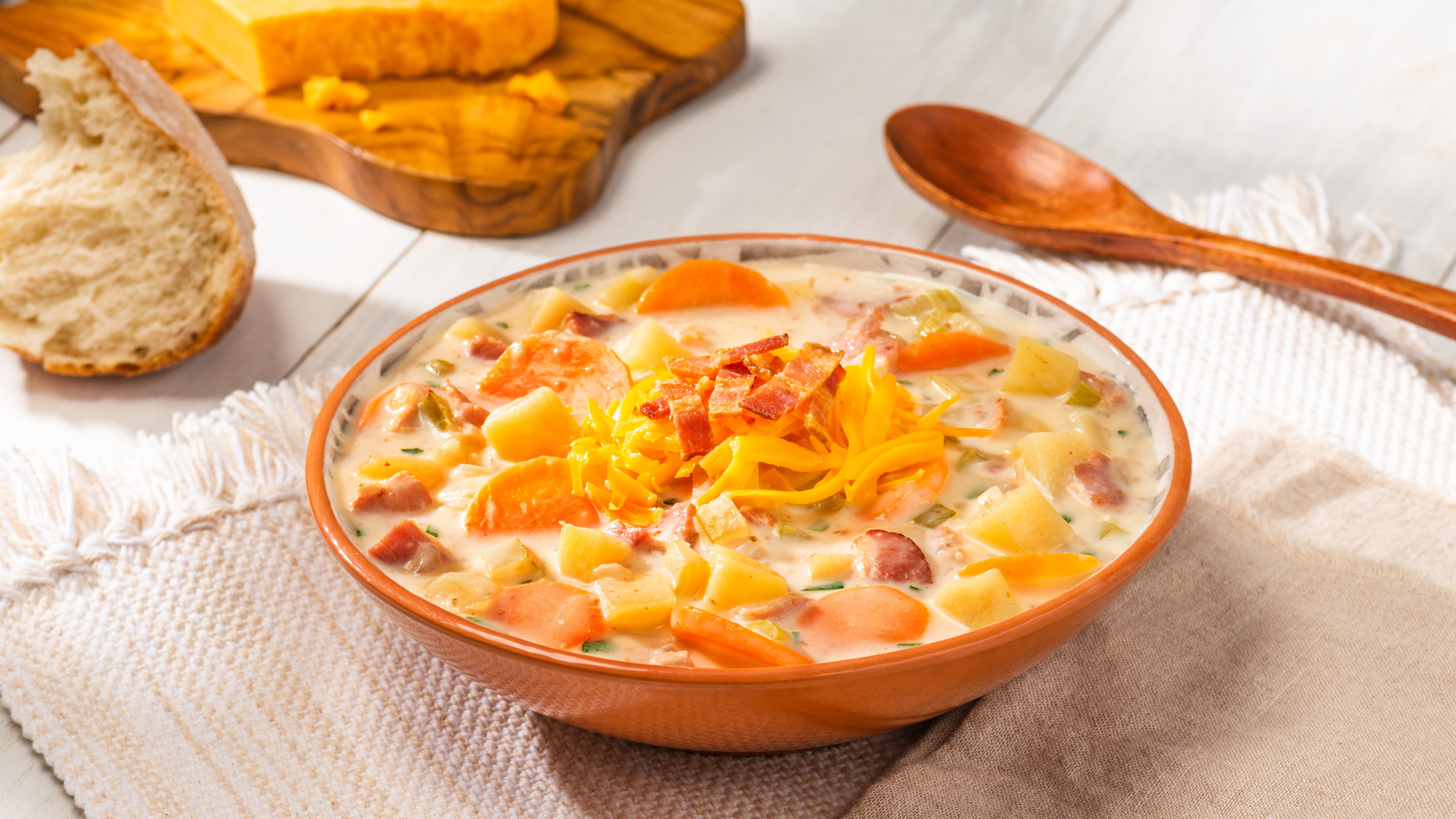 Easy, creamy, and oh-so-tasty, this hearty potato soup makes a delicious comfort meal any time of year. Top with grated cheese and bacon.
Ingredients
4 slices of bacon diced
1 tbsp (30 ml) Canadian butter
1 large carrot finely sliced
2 stalks of celery chopped
1 large onion chopped
3 cups (750 ml) potato peeled and diced
3 cups (750 ml) chicken broth
3 tbsp (45 ml) flour
1 cup (250 ml) Canadian milk
½ cup (125 ml) heavy Canadian cream
1 tsp (5 ml) dried parsley
1 tsp each (5 ml) salt & pepper
1 tsp (5 ml) onion powder
Firm Canadian cheese for garnish
Directions
In a large pot cook bacon until crispy. Remove bacon and drain some of the fat.
Add 1 tbsp (15 ml) of butter and sauté carrot, celery and onion over medium heat until soft.
Add flour, stir, and cook until bubbly.
Stir in chicken broth and potatoes and cook for about 30 mins until tender, stirring occasionally.
Turn off the heat, add milk and cream. Add seasoning.
Let sit on element for 5 mins.
Serve with grated cheese and reserved bacon.