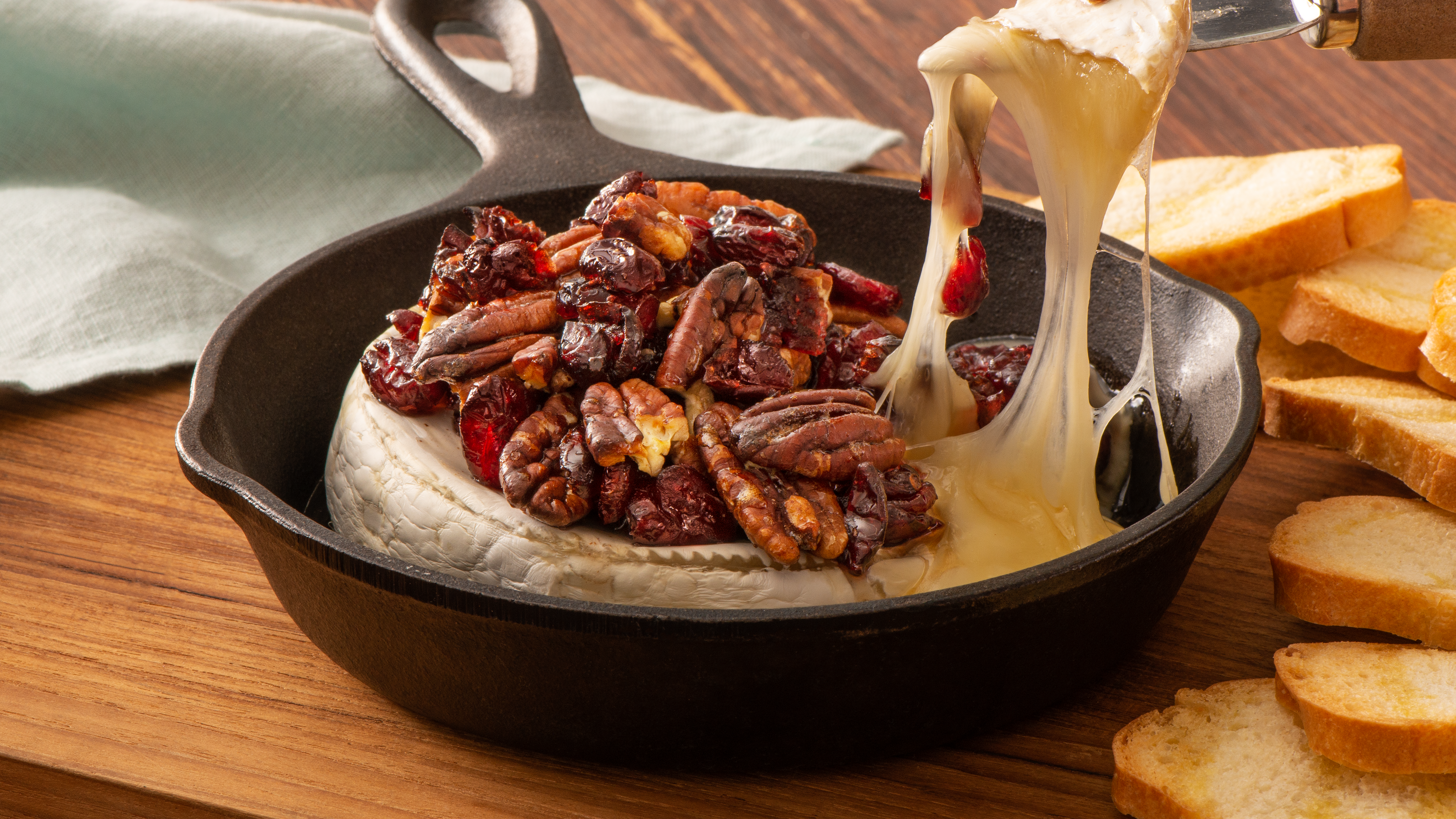 What's better than baked Brie, spread over a fresh baguette? Sweeten it up with dried cranberries and pecans. You can also try it with Camembert.
Ingredients
1 whole Canadian Brie 7-10 oz (200-300 g)
1/4 cup (60 mL) dried cranberries
1/4 cup (60 mL) halved pecans
2 tbsp (30 mL) honey
1 tbsp (15 mL) orange zest minced
Directions
Preheat oven to 400 °F (200 °C).
Set Brie on an oven-safe dish.
Mix remaining ingredients and arrange on top of the Brie. Bake in oven for 7–10 minutes or until everything is warm and Brie begins to melt. Serve with slices of baguette.
TIPS
Cheese alternative: Canadian Camembert.