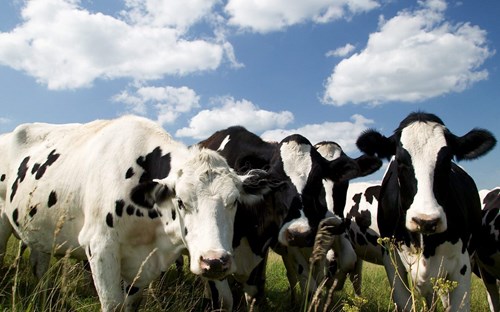 View the National Code of Practice here
Dairy farming wouldn't be possible without healthy and happy cows. Farmers care about their animals and ensure every day that their animals are comfortable and properly cared for. In Canada, Dairy farmers adhere to the National Code of Practice and proAction.
The National Code of Practice, developed by the National Farm Animal Care Council, details the requirements for keeping and caring for livestock. Dairy Farmers of Canada developed proAction in 2013 as a means of addressing consumer questions and concerns on the origin of dairy products. Following modules including animal care, biosecurity and environmental awareness, proAction ensures that the needs of dairy cows and the safety of consumers is of utmost importance to Canadian dairy farmers.
In Saskatchewan, dairy farmers adhere to Saskatchewan's Animal Protection Act. Additionally, all complaints of mistreatment are followed up with Saskatchewan's SPCA. Animal care is of utmost importance in Canada and you can be assured that farmers care about their dairy cows.