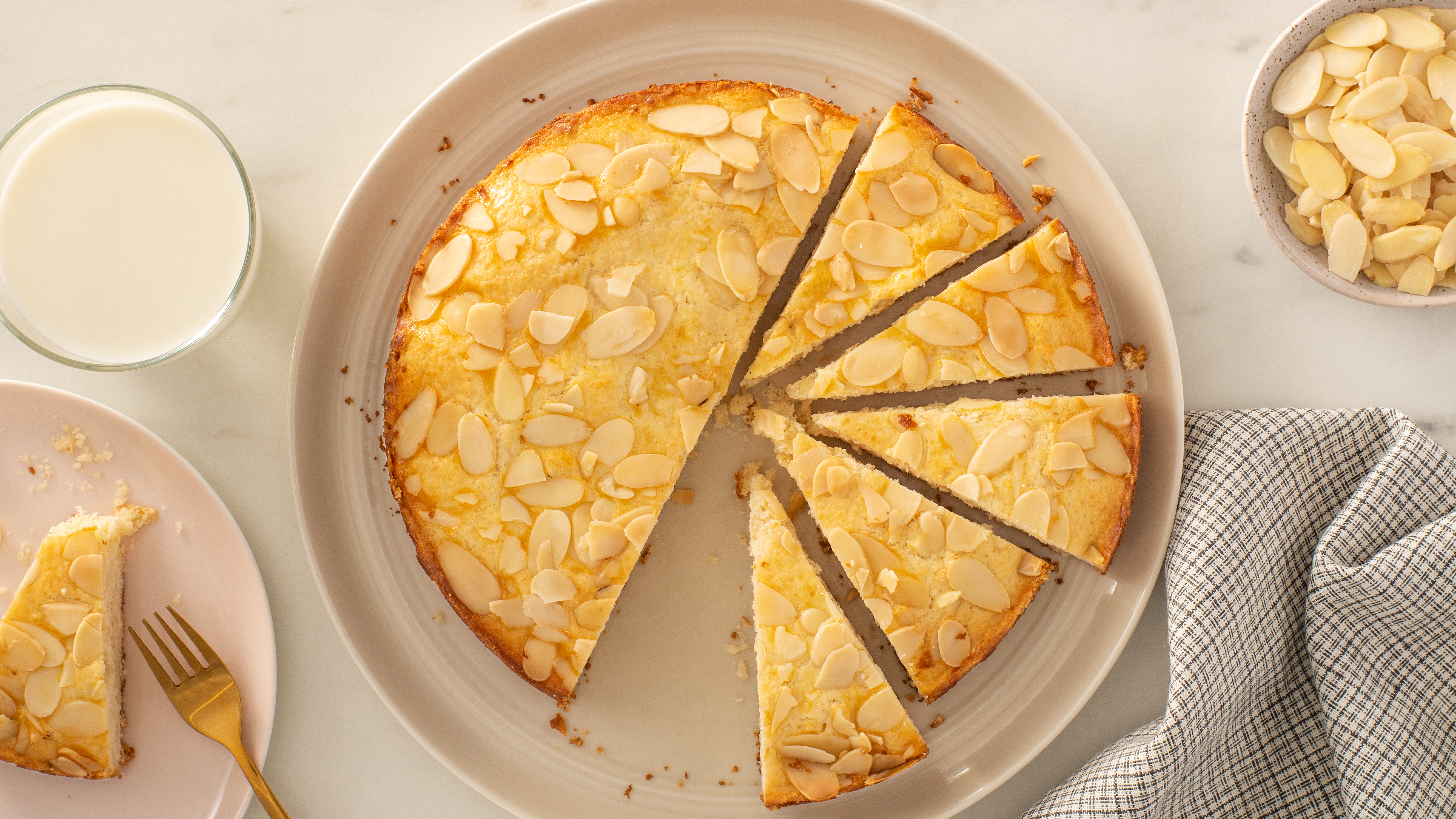 This buttery almond flat cake recipe makes three cakes—so there's enough to share. But it's so delicious you might just keep them all for yourself!
Ingredients
1 lb (454 g) Canadian butter
3 cups (750 ml) sugar
2 eggs
4 1/2 cups (1.125 l) flour
1/2 tsp (2.5 ml) baking powder
3 or 4 tbsp (45 to 60 ml) Canadian cream or milk
Sliced almonds
Directions
With a mixer, cream butter and sugar together.
In a separate bowl beat the eggs. Stir into butter mixture, setting a small quantity aside.
Add flour, baking powder and cream. Mix until you have a nice dough (if it is too dry add a little more cream or milk).
Spread dough in three (8 inch) round pans.
Brush the top of the cakes with reserved egg and sprinkle generously with almonds.
Bake for 30 minutes or until golden.