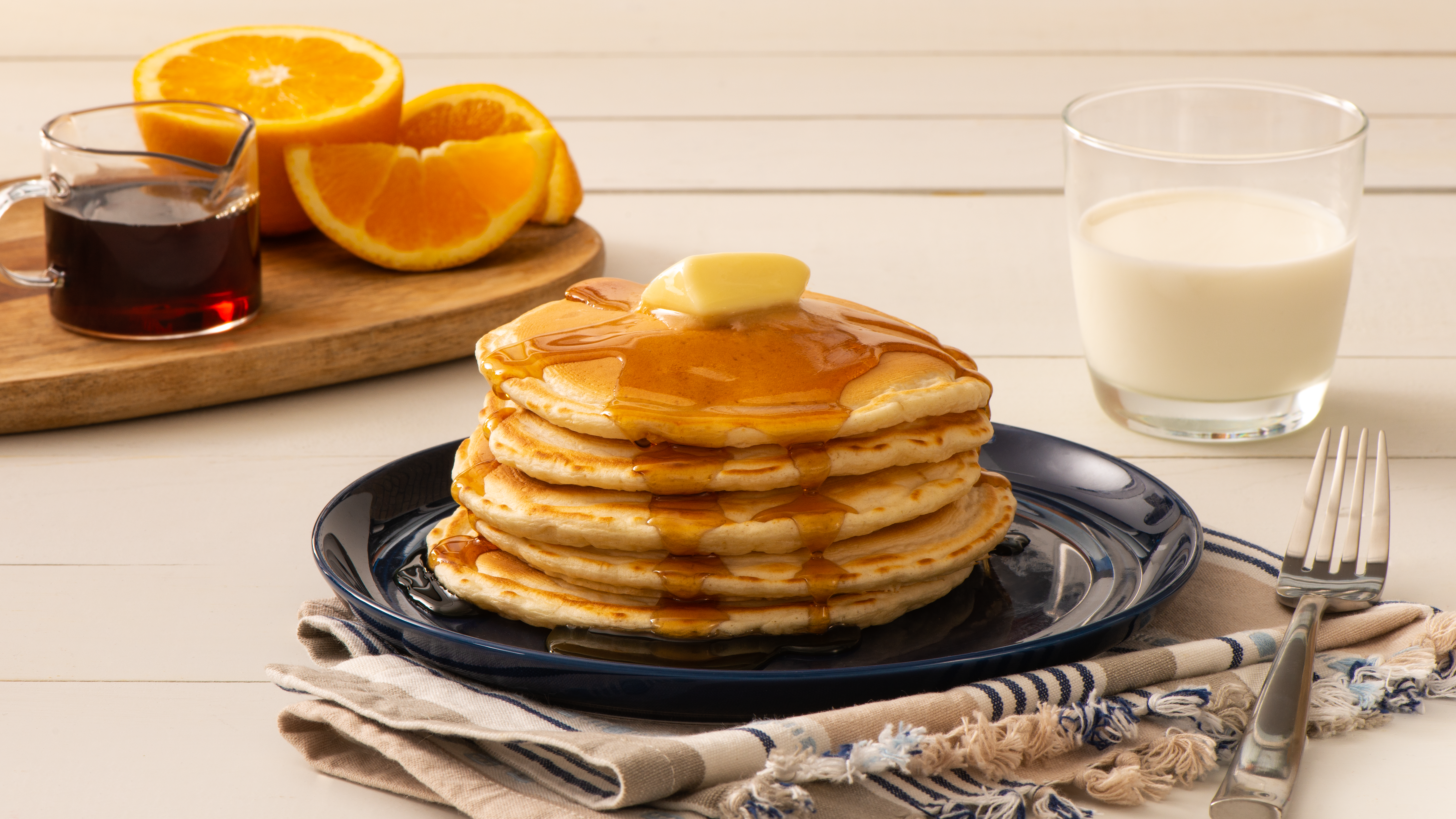 Makes light and fluffy pancakes sweetened with a hint of vanilla. Top with butter, maple syrup, or fresh fruit.
Ingredients
3 cups (750 ml) flour
6 tsp (30 ml) baking powder
1 tsp (5 ml) salt
4 eggs
3 cups (750 ml) Canadian whole milk
1/3 cup (80 ml) melted Canadian butter
1/2 tsp (2.5 ml) vanilla 
Directions
In a large bowl mix and sift dry ingredients.
Add eggs and milk and beat until smooth.
Add butter and vanilla to the mix.
For each pancake, pour a small quantity of batter on hot griddle or non-stick pan and cook until brown on both sides.
Serve hot with your favourite toppings.