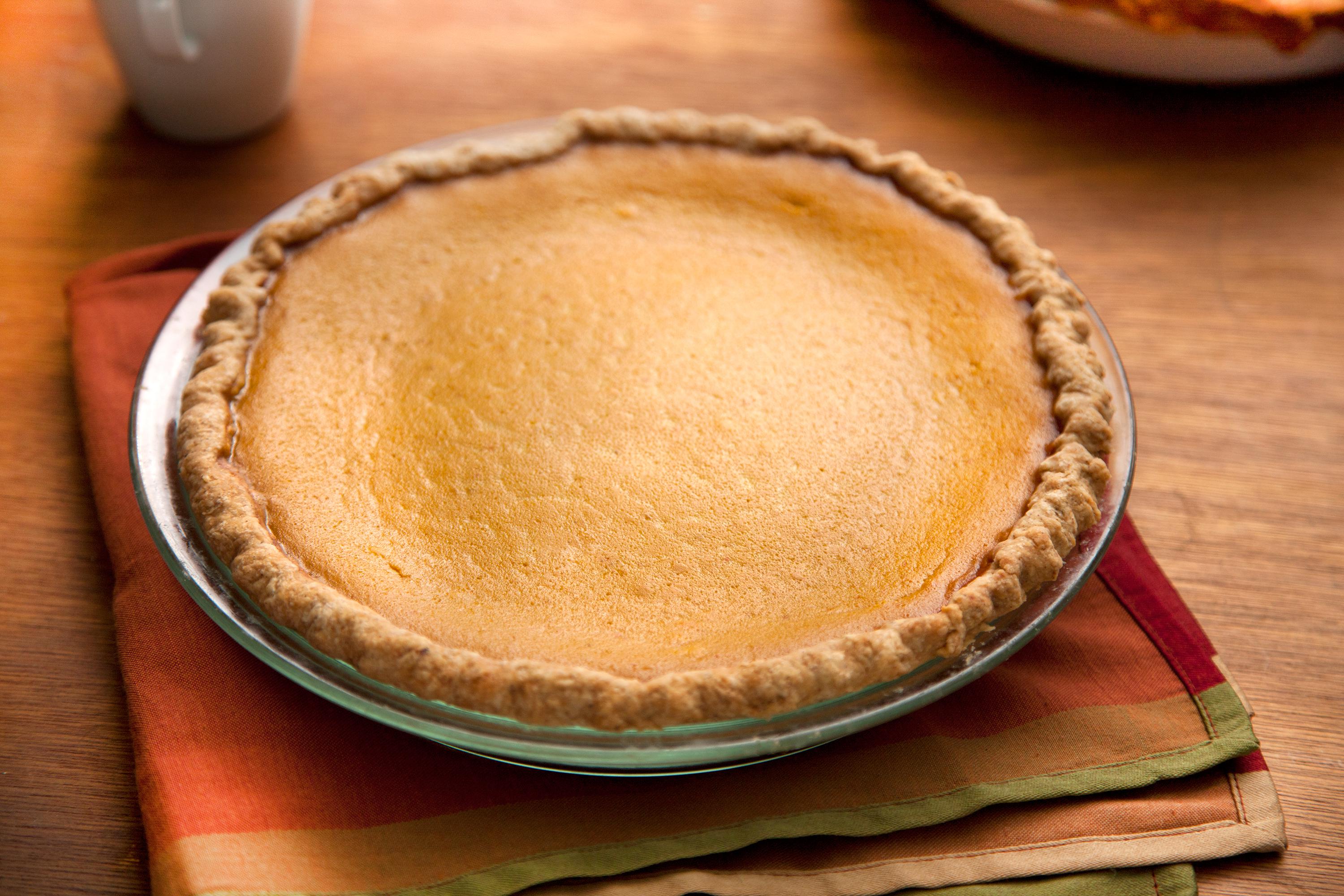 This is the best pumpkin pie I've ever tasted and it's the one I grew up with. It's not syrupy sweet - just a great balance between pumpkin and spices. Delicious! Makes one 9-inch (23 cm) pie
Ingredients
1 partially baked single crust pie crust
2 eggs
3/4 cup evaporated milk (or ¼ cup evaporated milk and 1 cup milk)
1/2 cup (125 ml) milk
1 cup canned pure pumpkin, not pumpkin pie filling
1/2 tbsp cornstarch
1/3 cup packed brown sugar
2 tbsp granulated sugar
1/2 tsp (2 ml) ground cinnamon
1/8 tsp ground allspice
1/8 tsp powdered ginger
1/4 tsp kosher salt
ground nutmeg, for sprinkling
Directions
Preheat oven to 350°F (180°C).
Prick the cold unbaked crust and bake at 425°F (220°C) for 15 to 20 minutes. Remove from oven and cool.
Whisk together eggs, evaporated milk, milk and pumpkin in a bowl. Add the cornstarch, brown sugar, ground cinnamon, ground allspice, powdered ginger and salt. Whisk well making sure there are no lumps.
Pour into partially baked pie crust. Sprinkle the top lightly with grated or ground nutmeg.
Bake 30 to 40 minutes until a knife inserted into the centre of the pie comes out clean. Let cool completely. Refrigerate until ready to serve.
Cut into wedges and serve with whipped cream or vanilla ice cream.