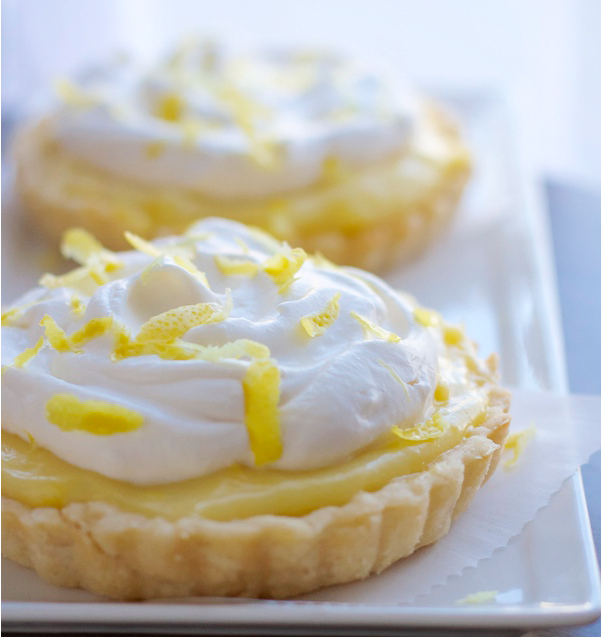 A taste of summer. These delightful little tarts please young and old alike.
Ingredients
Filling
½ cup fresh lemon juice
1 tbsp finely grated lemon peel
½ cup granulated sugar
2 tbsp butter
3 eggs
1 cup sour cream
1 pint fresh berries
icing sugar, for dusting
1 double crust pie crust for tart shells, or premade tart shells
Directions
In a saucepan, combine fresh lemon juice, peel, sugar and butter; bring to a boil.
In small bowl, whisk eggs. Temper eggs by adding a bit of the hot mixture to the eggs. Whisk well.
Add to lemon filling and stir until mixture boils and thickens.

Transfer to a bowl and cool. Fold in sour cream and fill cooked tart shells. Top with fresh berries and a dusting of icing sugar.